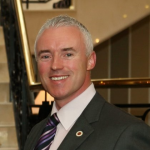 Dave Howick F.C.C.A. is a business mentoring specialist and offers this invaluable service both to existing clients of FHM Accountants and also to those who already have an accountant in place. It is a stand-alone service and there is no need to change Accountants to avail of it.
A business mentor will help you achieve your business goals – just like a personal trainer will help you achieve a healthy lifestyle.
Sir Richard Branson said:
"I have always been a huge believer in the inestimable value good mentoring can contribute to any business. Ask any successful businessperson and they will almost certainly admit to having benefited from the advice of a mentor at some point".
The Benefits of using a Business Mentor
Freedom – financial and life – one of the key reasons for being a business owner in the first place – but all too often the reality is quite different.
Take control of your business.
Establish a culture in the business of continuous improvement in all areas.
Grow your business to it's full potential – create wealth rather than just a good income.
Build an effective team and free up your time.
Create a sustainable business that can be sold or passed onto the next generation when the time is right.
Stress relief – a good mentor will have a big part to play here.
Work smarter, not harder – we often hear this term – a good mentor will work with you to make it a reality.
For most mentoring clients a key component of the service is a monthly meeting with the owners / managers and the mentor – by getting 3-5 key team members on board results are achieved quickly – think of this as essentially a monthly board meeting for your company to bring clarity and focus and make and implement decisions & actions.
The most important part of the relationship is regular professional contact and this will generally take the form of regular meetings with specific agendas and goals. In addition mentees will often call on the mentor as problems arise or when guidance is needed. An experienced mentor can provide a different perspective which can reduce the anxiety in taking big steps and focus business owners on achieving their goals.
Building a one-to-one relationship with an experienced advisor / mentor is a smart way to help ensure success.
Dave has worked with business owners for over 28 years and has been fortunate enough to have been both mentee and mentor at various stages of his career. He has learned from some of the best and has been privileged to have been able to give something back also. On a personal level he has always found it to be an extremely rewarding experience, from both sides.
Dave qualified as a Chartered Certified Accountant in 1997 and became a Registered Auditor and founding partner of FHM Accountants in 1999. In addition to being a successful and respected Accountant Dave is also highly regarded as a Business Mentoring Specialist and is very passionate about his work. He has helped many owner-managed businesses to prosper and has helped them to manage the many challenges of growth. His unique and proven approach to helping clients goes far beyond the role of the traditional Accountant and has helped him to develop FHM Accountants into one of Ireland's most forward-thinking Firms.
Remember:
"If we strive for perfection, we can achieve excellence".