What are Management Accounts – How they add Value and help with Business Decisions and Success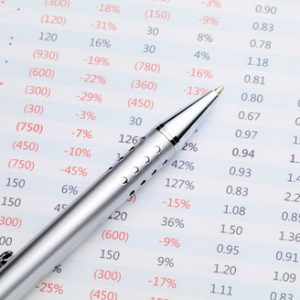 Many small to medium size businesses, perhaps with more than six employees but less than sixty, so therefore not big enough to warrant employing a full-time financial controller but not small enough to have continual insight into the everyday financials of the company are possibly making company decisions without all the financial facts to assist them.  They may simply resign themselves to having to operate without up to date in-depth financial information. However, there's actually a simple solution for these businesses, which allows you to make informed decisions with extremely up-to-date information, this is to outsource your management accounts preparation.
In essence, management accounts take the form of a summary of your accounting data on a more regular basis rather than having to wait for your end of year accounts, which are too late for making decisions during the year.  These can include P&L accounts and statistics, to balance sheets and forecasts for the future.  A team of accounting experts carefully prepares them, and then presents them to a firm's management in a way that's easy to understand and helps to make those essential company decisions easier.
While yearly accountancy reports give you plenty of information for the long-term, they aren't so suitable for making short-term decisions.  Management accounts, on the other hand, are much more frequent, so you're always up to date with your finances, and they are specially designed to provide actionable information to help with your day-to-day operations.  Unlike the end of year accounts which are prepared in a statutory format management accounts are just that – accounts for management – accordingly, it is up to management to decide on the best format for the accounts to take.
Management accounts are highly flexible- you can get them throughout the year, at intervals that suit your requirements, example monthly, bi-monthly, quarterly, or bi-annually.  That way, you're not flooded with too much information to digest, but you get the regular updates you need to always make informed decisions as you move your business forward.  Whether your reports come monthly, or bi-annually, you can rest assured that you're not simply making a stab in the dark when it comes to critical strategic decisions and any discrepancies or trends are spotted sooner.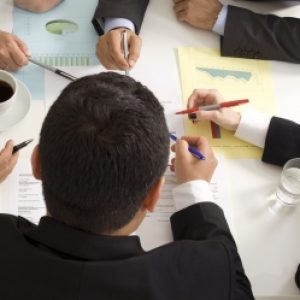 Another advantage of management accounts is that they help you to identify anomalies in your finances that might be caused by theft or fraud.  If you leave it until the end of the financial year to flag these up, then fraudsters could have made away with thousands of euro prior to detection.  More regular reporting, including monitoring of margins between departments and branches, on the other hand, lets you tackle any such instances earlier and get to the root of the cause quicker, thereby limiting the damage.
It's important to note that even if you already have a full-time accountant employed or you are happy with your current accountants/auditors, they may not provide management accounts.   There's no need to change accountants (or auditors) to access this service- you can easily use our management accounts service to supplement your existing accountancy services.  What's more, many companies prefer to outsource their management accounts to a third-party, since this ensures the information you receive is entirely impartial.
As you can see, then, there are plenty of advantages to considering the service of management accounts.  You're equipped with possibly the most valuable tool a business can have, knowledge.  Expert insights mean that you are able to plan precisely for the months ahead and grow your business at a steady rate.
If you aren't already making use of management accounts, then you really should consider it- after all, without them, you're could be limiting your ability to make more informed decisions to help you fulfill your vision for the long term.
"You have to understand accounting and you have to understand the nuances of accounting.  It's the language of business and you must be willing to put in the effort to learn accounting – how to read and interpret financial statements" – Warren Buffett
If you would like to talk to one of the team at FHM Accountants about our Management Accounts service, please feel free to contact us.